Celebrating 10 years at OC&K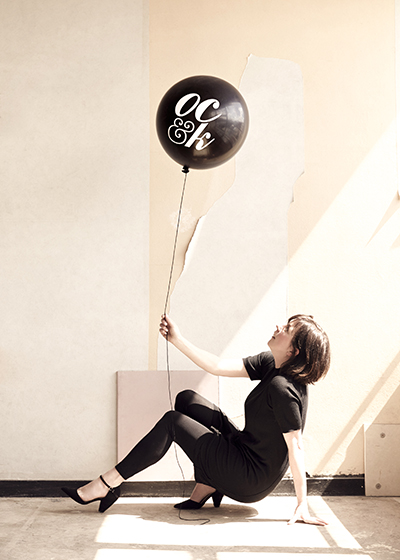 4pm - 8pm, Friday 25th May 2018
This May marks 10 years since Of Cabbages & Kings opened for business in N16. The shop and gallery is celebrating this milestone anniversary with a refurbishment and, as with all significant birthdays, a good old knees-up! Join us on Friday 25th May for drinks, nibbles and the launch of exciting new products, including an exclusive card range from Reverie Studio.
You can read more about Of Cabbages & Kings on the OC&K Blog where owner Jessica Widdows fills us in on the story so far.
For further press information, interviews and images, please contact:
Jessica Widdows
Of Cabbages & Kings
127 Stoke Newington High Street, London N16 0PH
0207 998 3282
[email protected]
https://ofcabbagesandkings.co.uk


More About Us...
Founder and owner Jessica Widdows says: "I am delighted to be celebrating Of Cabbages & Kings' 10-year anniversary this May. The focus behind the brand has always been authenticity and sustainability - everything we stock is made in the UK, often from responsibly sourced and recycled materials. Over the years we have nurtured close relationships with our designers and artists, the majority are local, working out of studios at Millers Junction, Dalston, or Hackney Downs Studios, so it's brilliant to be here 10 years later, marking the occasion where it all began!"

Stoke Newington has always been regarded as a hub for creativity and independent business so it was the perfect fit when Jessica was searching for a home for her vision. Founded in 2008 on Kersley Road and stocking a handpicked selection of jewellery, stationery and homewares alongside a collection of limited edition prints by local artists, Of Cabbages & Kings quickly established itself as a Stokey staple renowned for original and imaginative design.

From 2009 to Christmas 2013 Of Cabbages & Kings set up an independent makers' market in Abney Hall on Church Street. An instant success, it has paved the way for the Hackney Flea residency and all that followed. It was also a great way for Jessica to source emerging design talent at a very early stage. Always ahead of the trend, they were one of the first to stock brands that have gone on to become modern-day design classics with product ranges from Wolf & Moon, Stuart Gardiner and Tom Pigeon, amongst others.

In 2012 OC&K joined forces with another local retailer, Knit with attitude, an ethical yarn shop. Together they took up home at 127 Stoke Newington High Street and adopted an aesthetic that suited both brands. On one side of the room is a wall of wool; boxes filled with brightly coloured balls of yarn, stacked one upon the other. Mirroring this the Of Cabbages & Kings wall of products, pictures and prints. Bold, bright and colourful!

In keeping with their general ethos, Of Cabbages & Kings has close ties with the local community: "it's through working with local charities, hosting workshops, events and knit nights that we feel connected to the area". Last year they ran an auction for the Abney Park Trust fundraiser and reunited the Trust with the original artwork of the Abney Park Cemetery map by local illustrator John Gosler.

Along with their housemate, Knit with attitude, Of Cabbages & Kings offers a full programme of workshops, events, talks and classes. They also hold regular exhibitions showcasing emerging artists. This is not just your average shop or gallery, but also a creative space that continues to bring together a broad network of like-minded people from across the community.