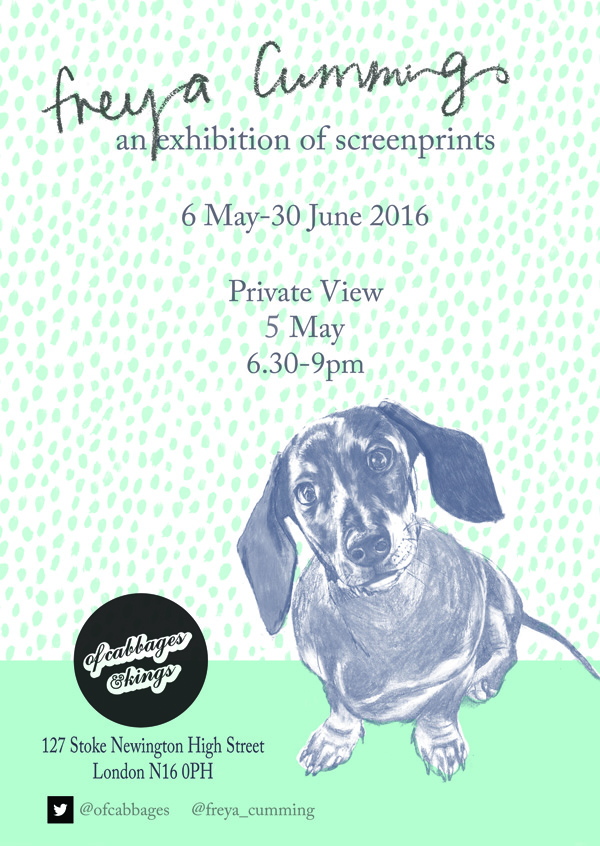 Private View: 6.30pm - 9pm Thursday 5 May 2016
Show dates: 

6 May to 30 June 2016




Freya Cumming has developed a new series of work based on her interest in layering her own photography with painterly marks and pattern. Freya's distinctive multi-layered screen prints, often in pastel shades and incorporating gold and silver leaf detail cover a range of subjects from alpine landscapes to still-life and cityscapes. Most notable are her depictions of hot air balloons soaring across the sky, no doubt inspired by Bristol's annual Balloon Fiesta that takes place over the city every August. Her sausage dog Otto pops up in there too.

Freya grew up in rural Perthshire, and studied Illustration and Printmaking in nearby Dundee. She moved down to Bristol for a Masters degree in Printmaking in 2005. Whilst there, she co-founded Snap Studio LTD, a Printmakers co-operative and gallery in Bristol's City Centre.

Freya worked at Snap Studio throughout its existence from 2007 to 2012, running screen-printing workshops and curating shows. From her studio, she fostered her career as a self-employed artist, specialising in silk-screen processes. Now back in Scotland, Freya continues to produce limited edition screen prints for exhibition throughout the UK.